Branding, Copywriting, Graphic Design, Marketing Strategy, Video Production, Web
Due to business opportunities that developed over 30 years, Burlington Capital Group operated under two main names: America First and Burlington Capital Group. It was decided to eliminate the name America First and logos of the 10 divisions. After extensive testing, a masterbrand was developed under the name Burlington Capital. 
A new corporate logo was produced with a supporting ID system and style guide. In addition, we created a comprehensive brand and culture guide to reflect the company's core values. The re-brand was launched with a company-wide reveal event, advertising support, a new website design, a promotional video and press releases.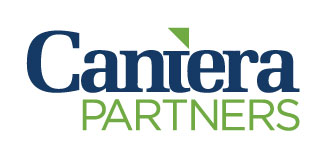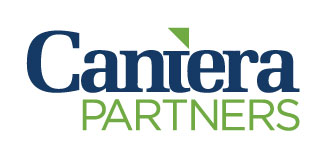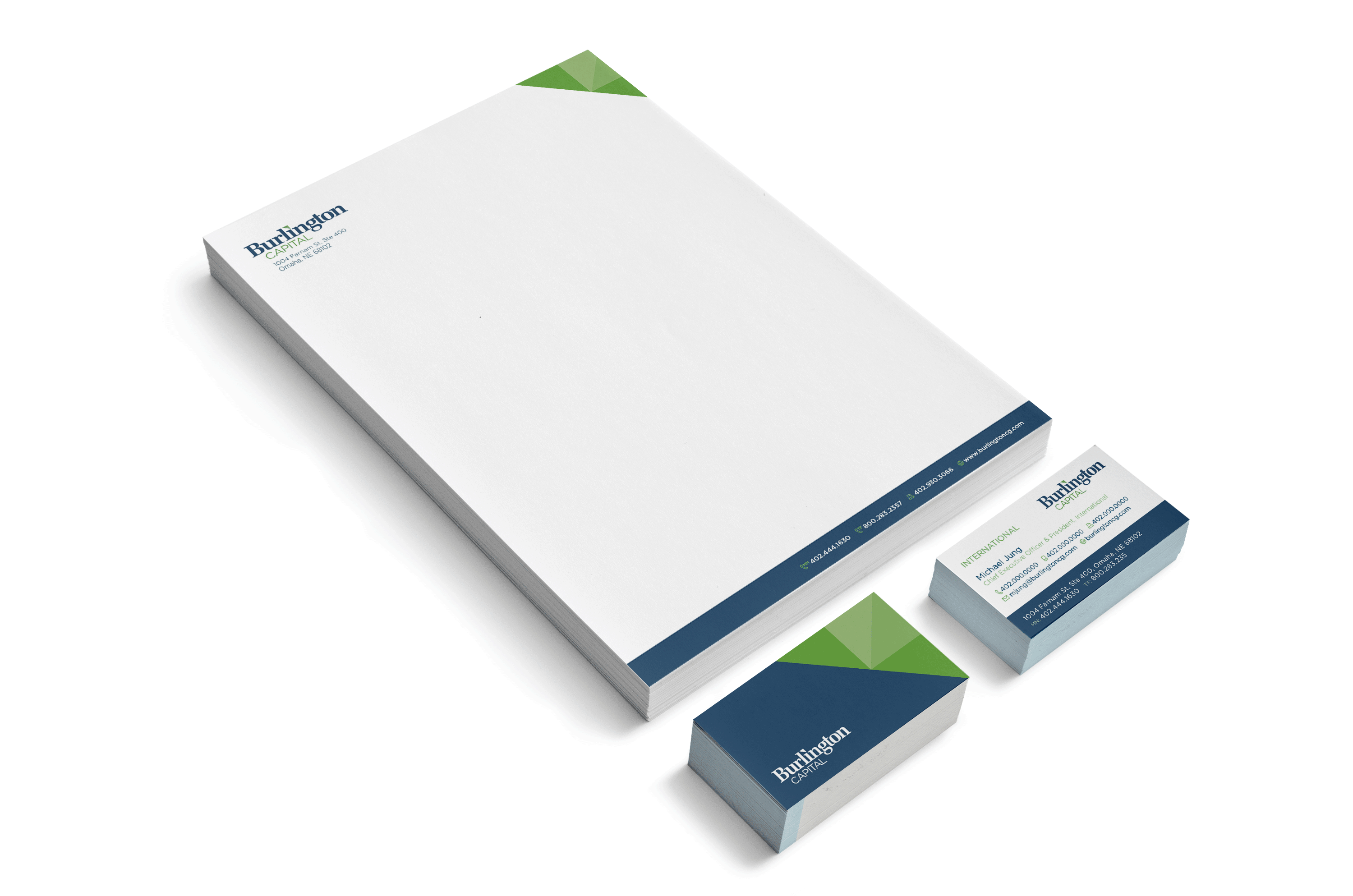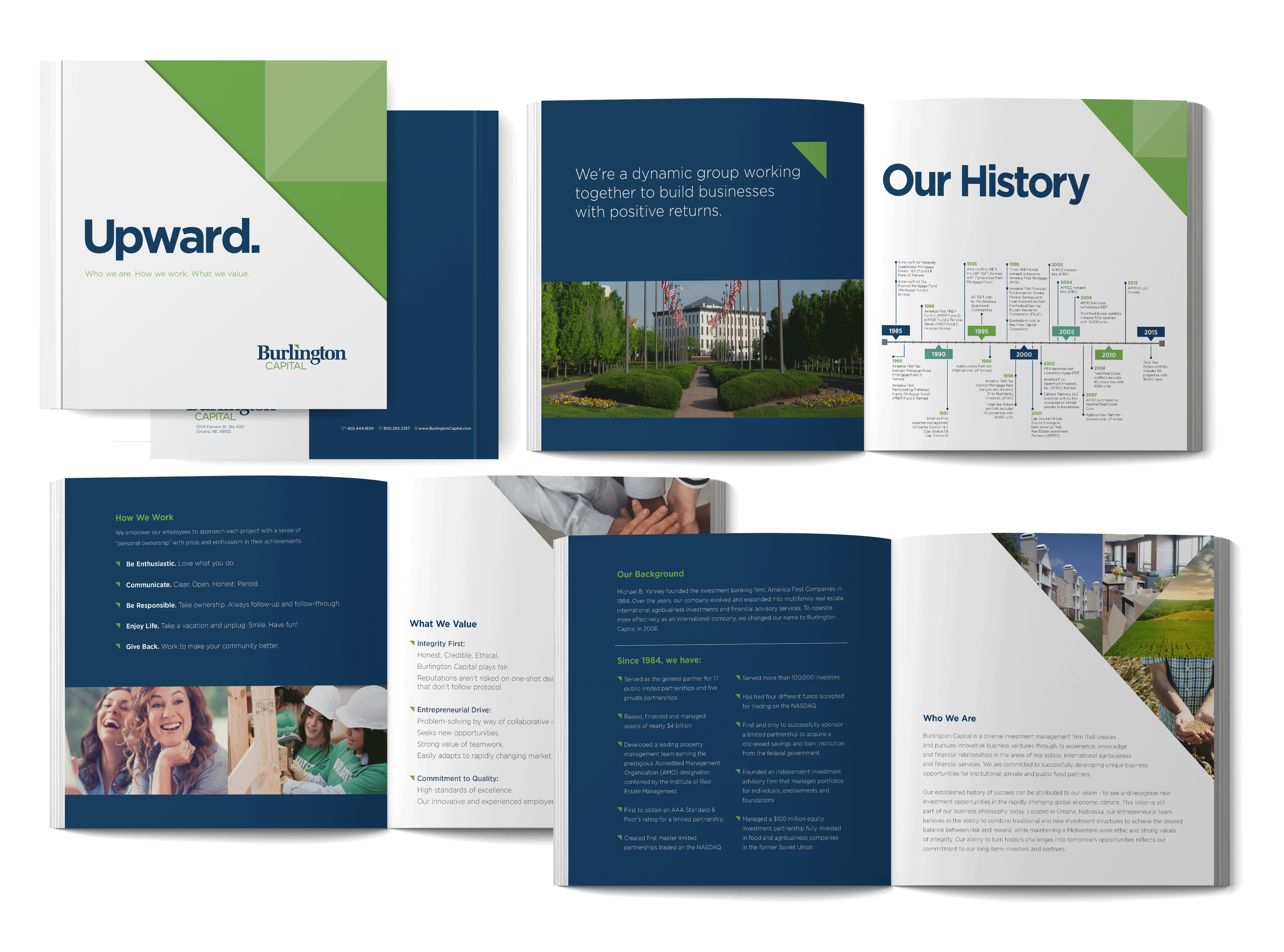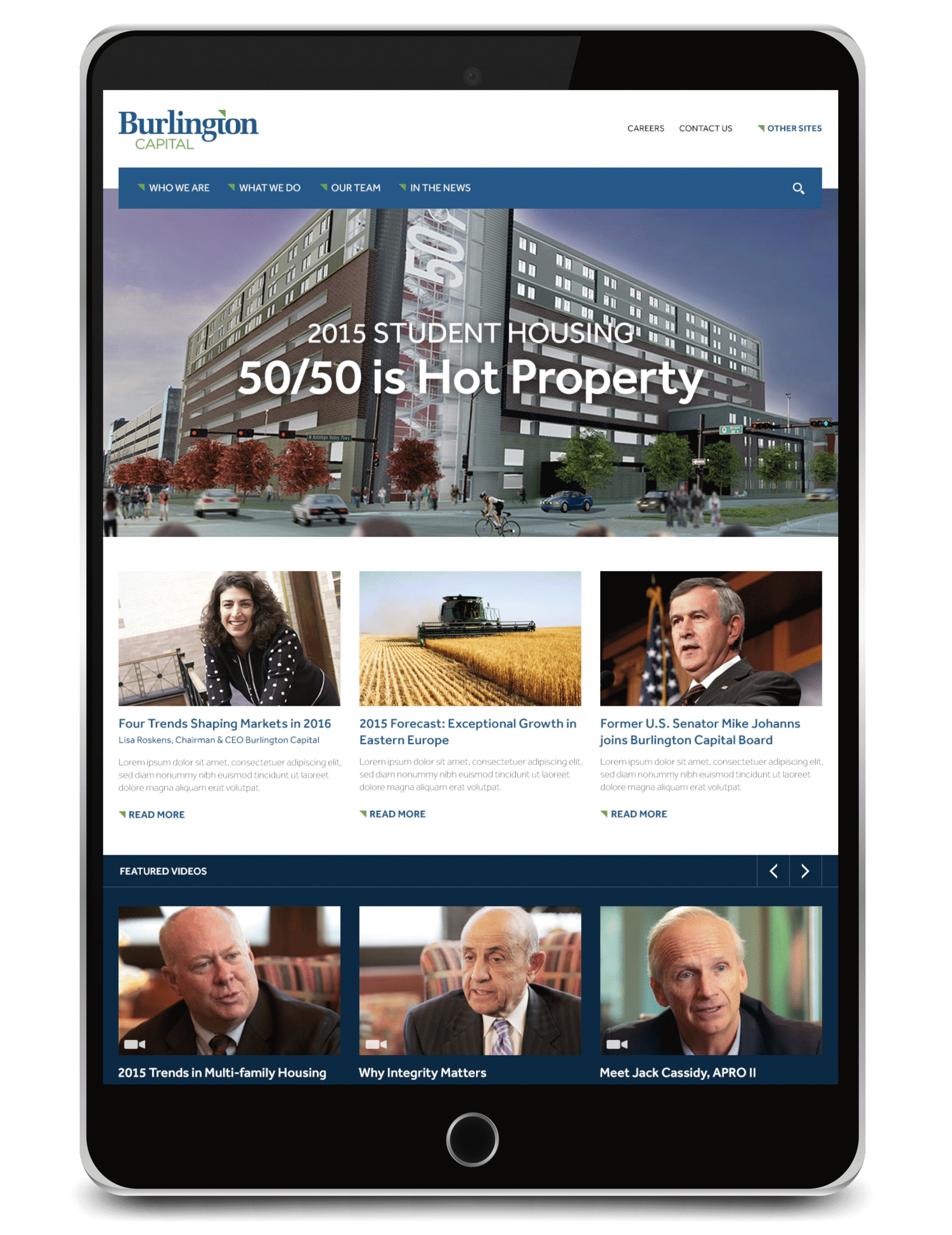 more projects you might enjoy
more projects you might enjoy