Creative Development, Graphic Design
IBBG is an Omaha-based collective focused on connecting and empowering black women and girls. We worked with the IBBG team to name and produce their ground-breaking strengths-based study on black women and girls in Omaha. The "Essence of Us" research took two years, and the reports we produced were released in two parts.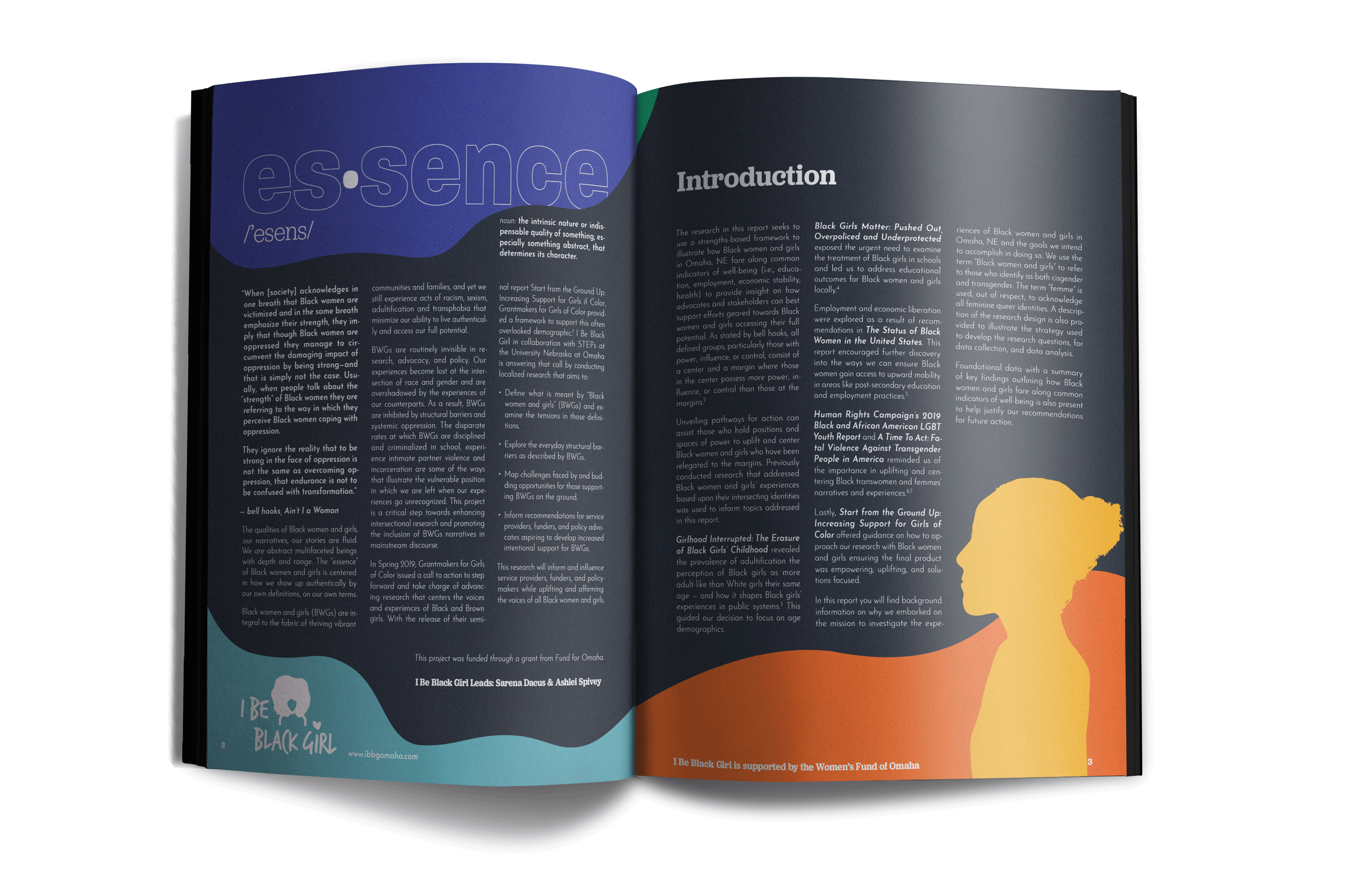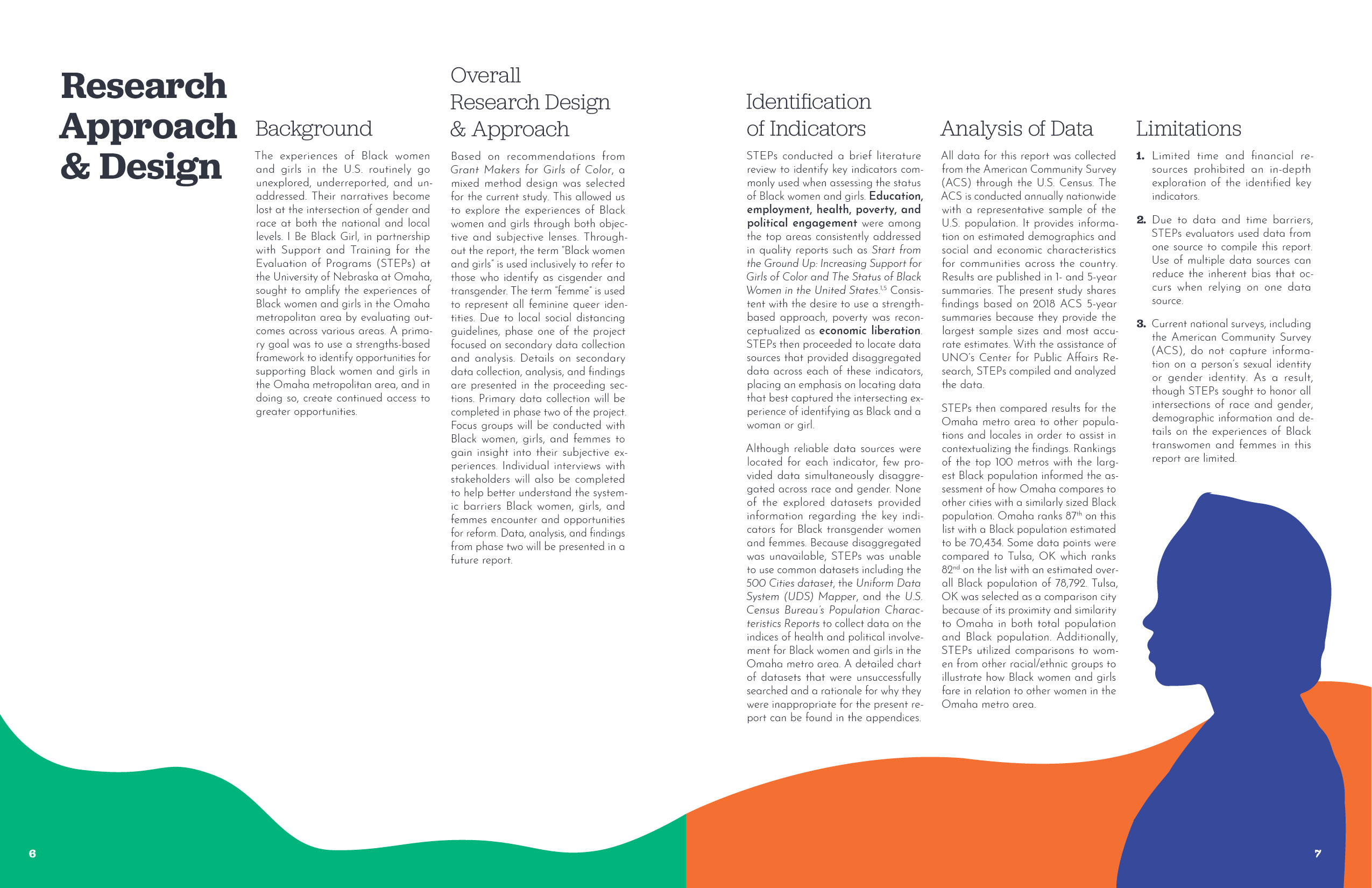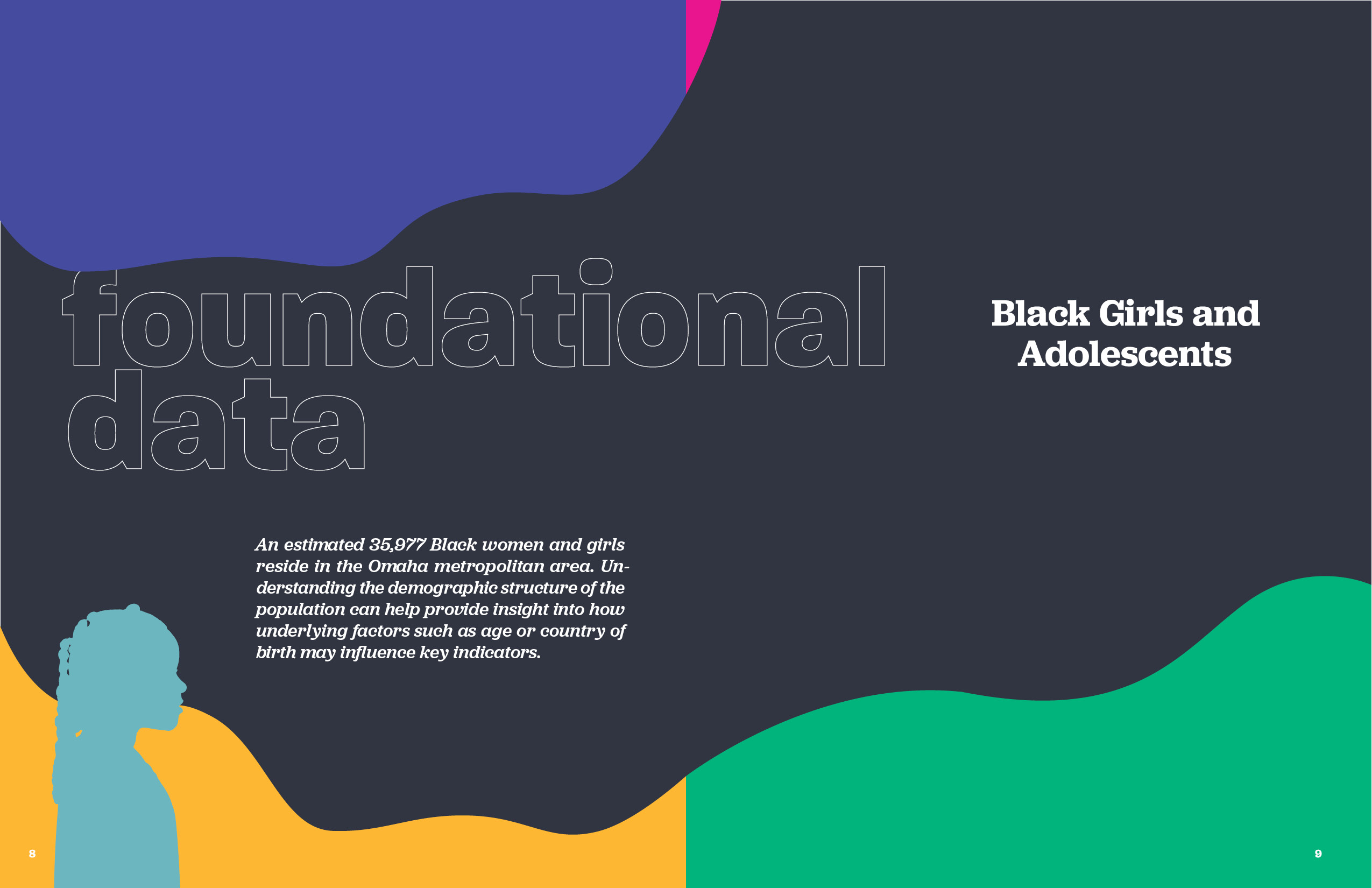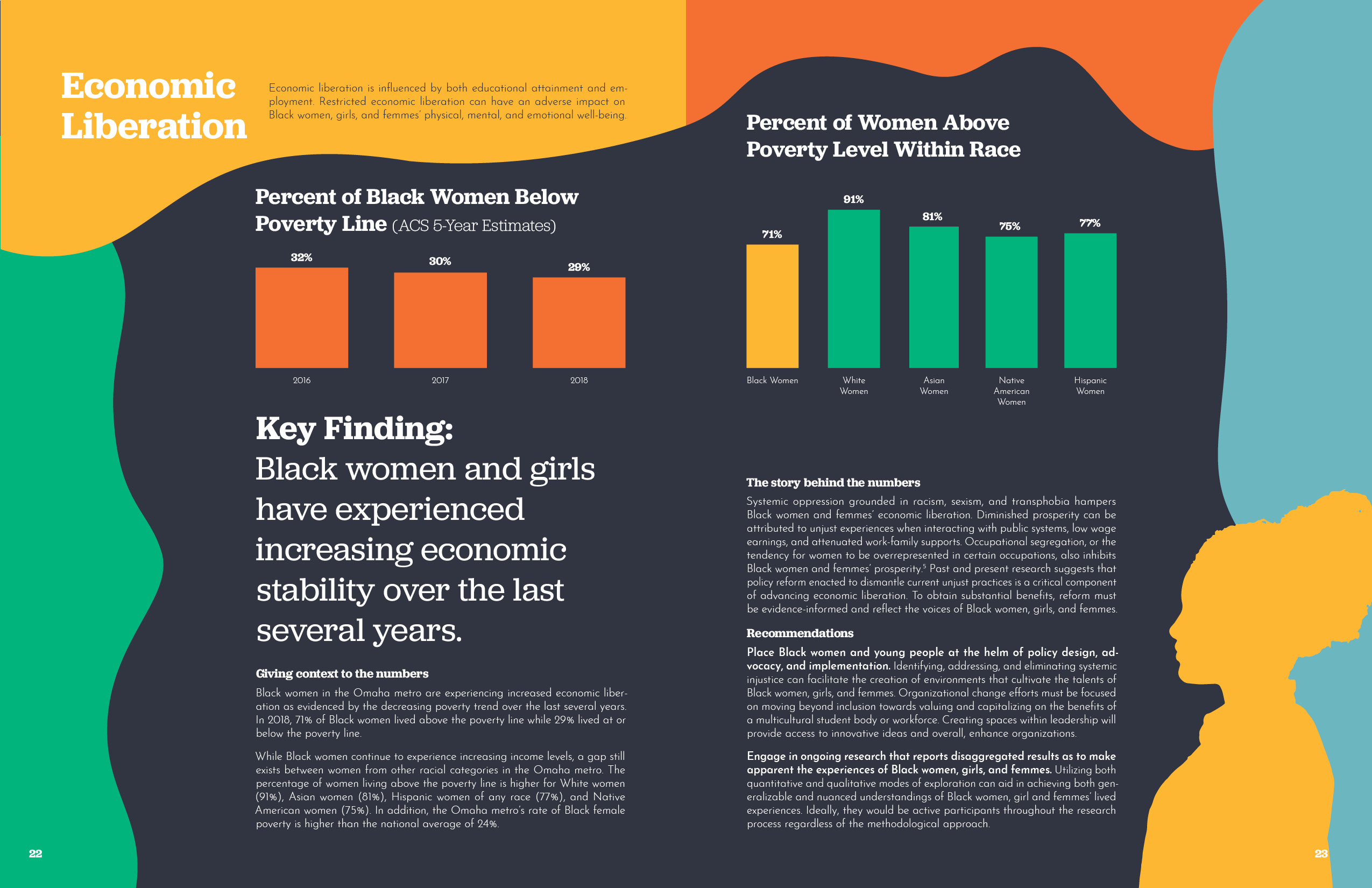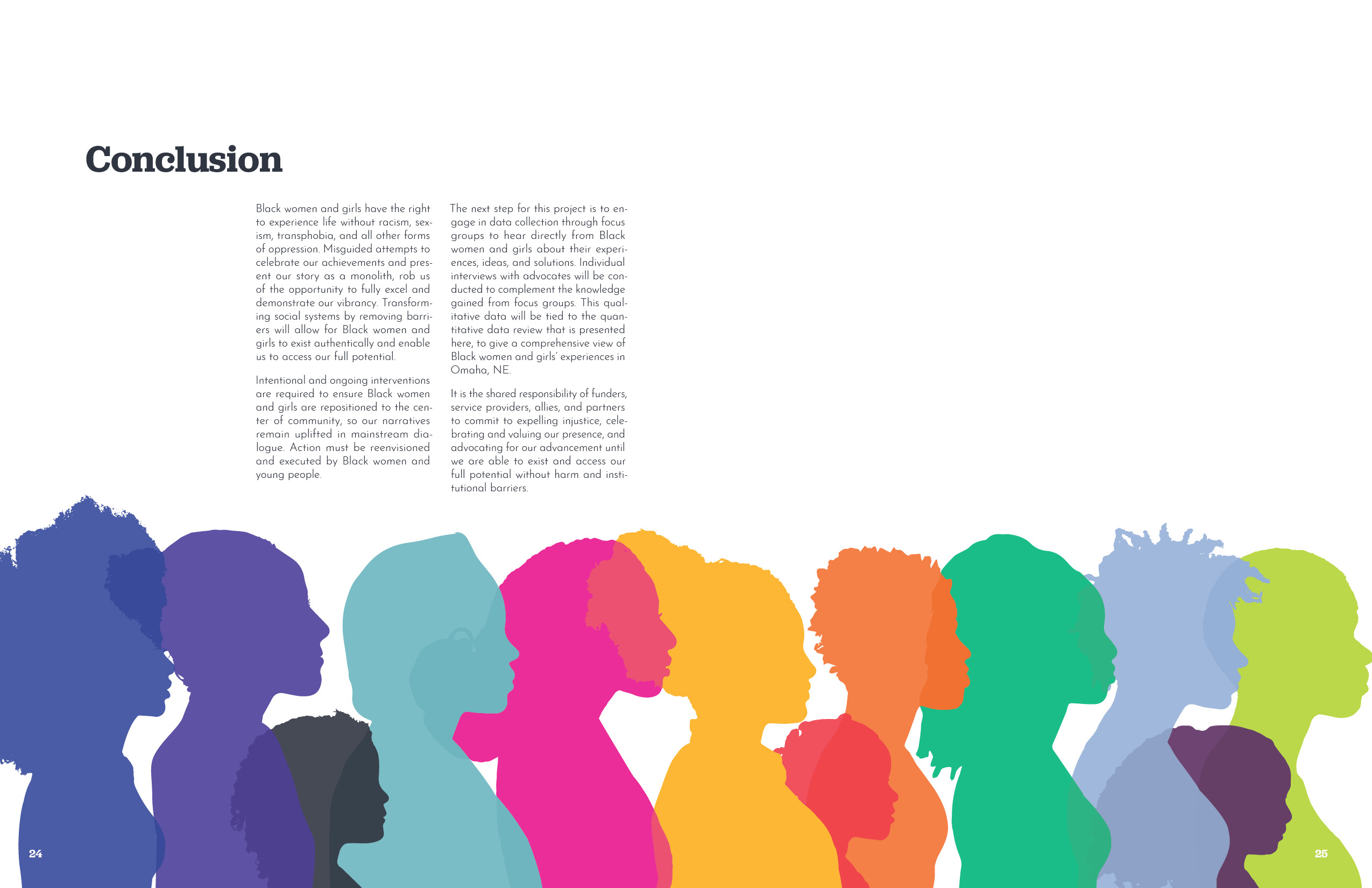 With so much of our world moving online through 2020, the I Be Black Girl report was served as an online flip book and needed to move in a design direction that supported screen viewing. Larger graphics and text hierarchy shifted to capture attention on a screen.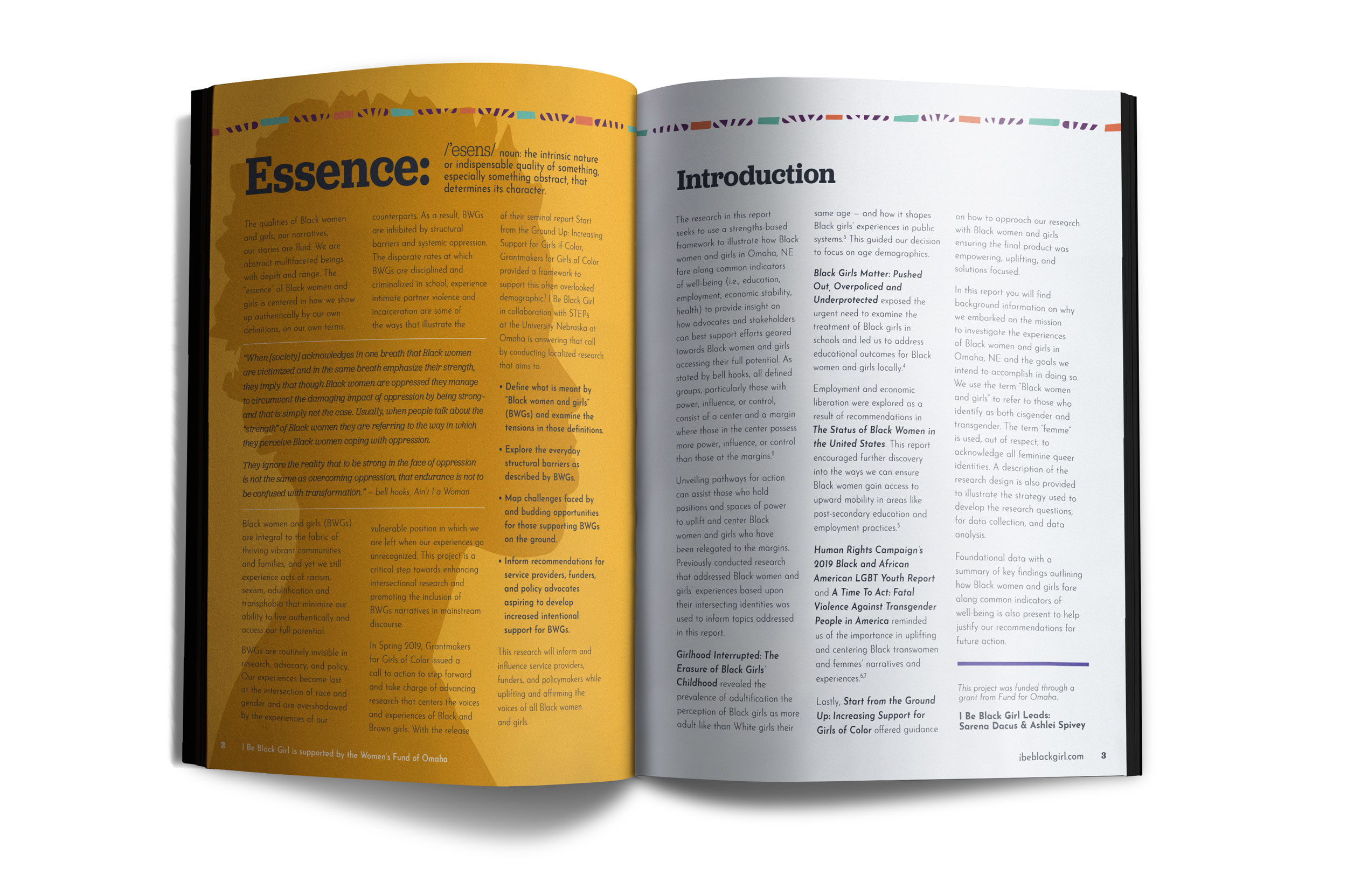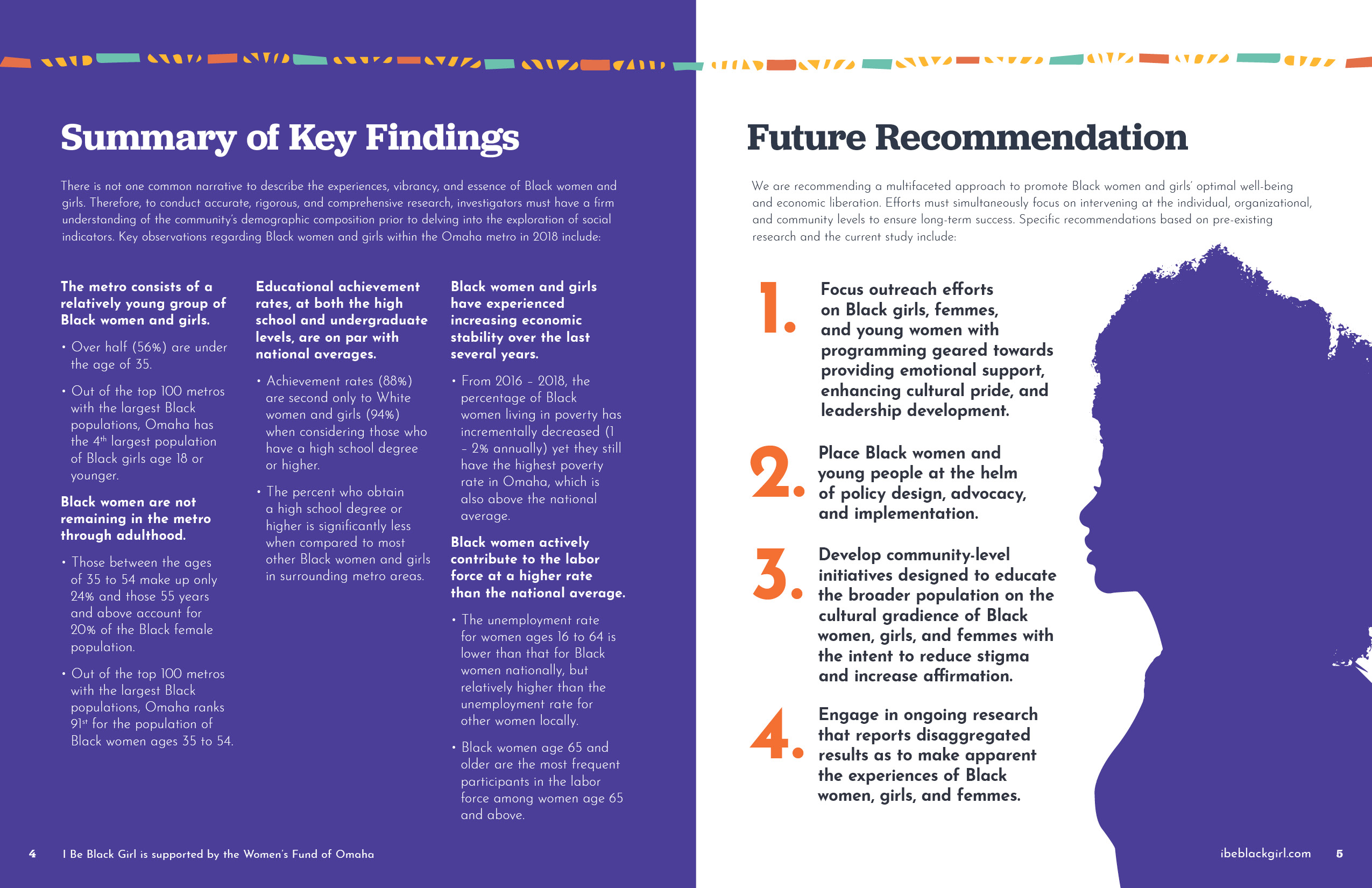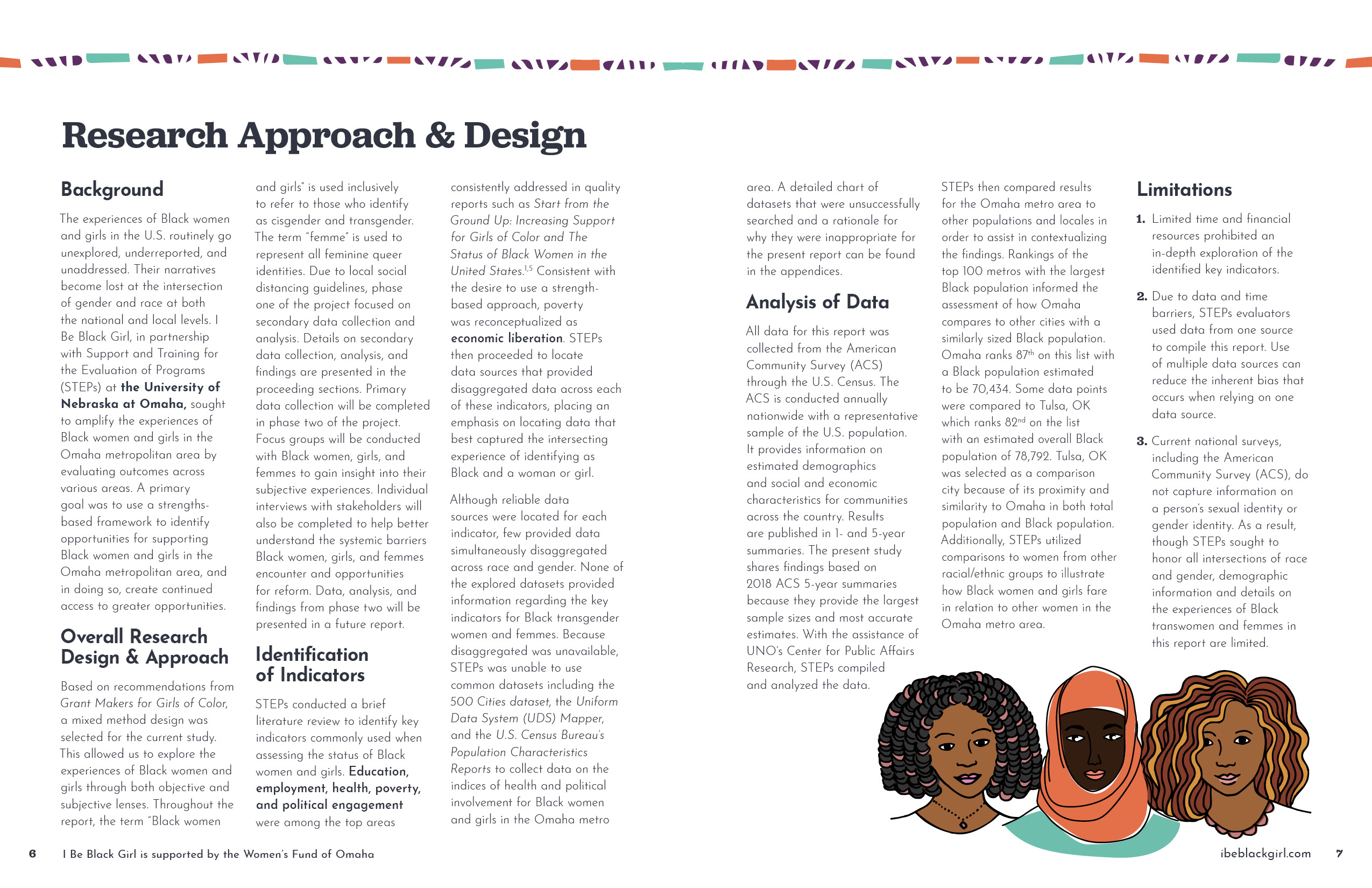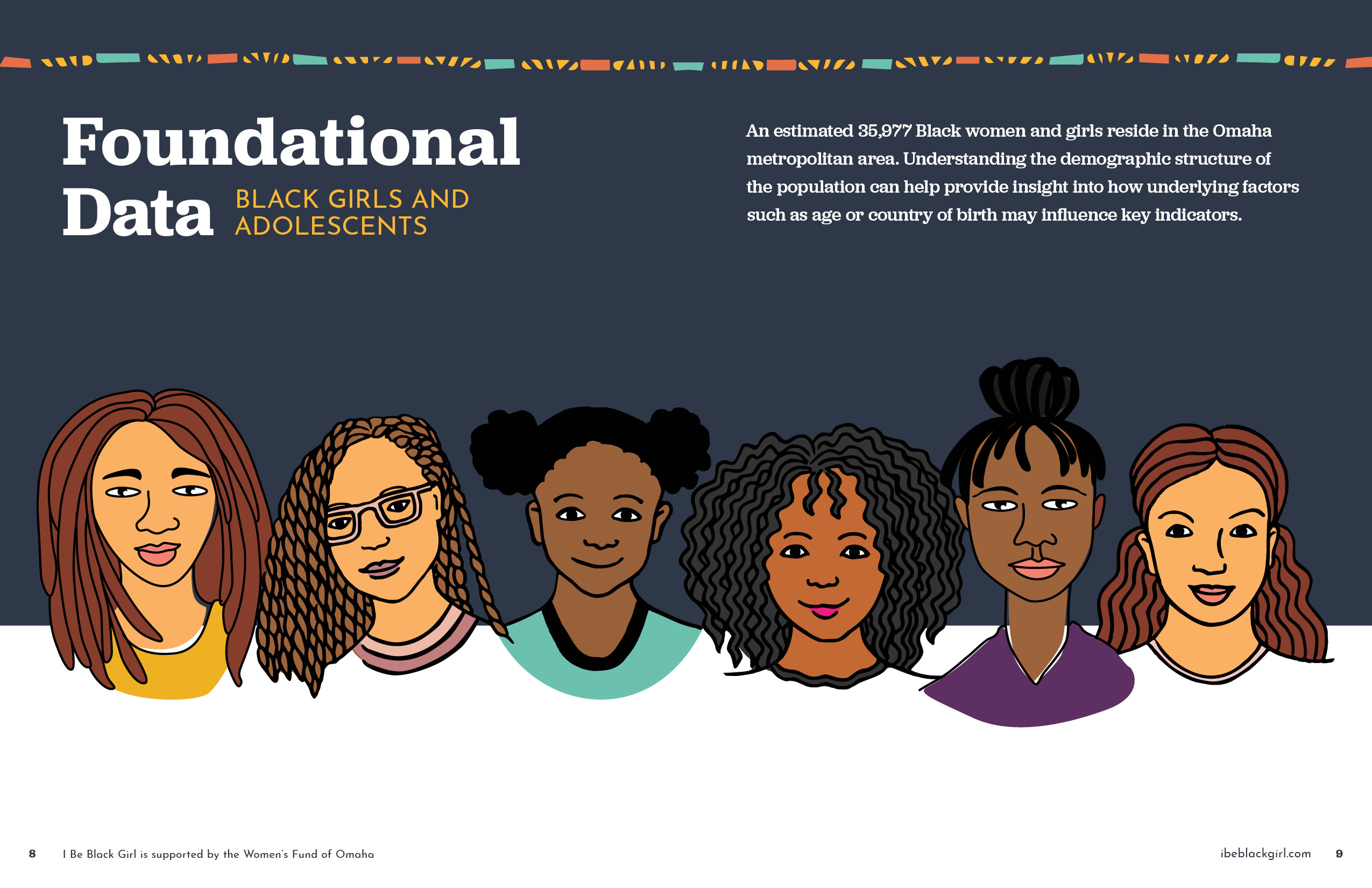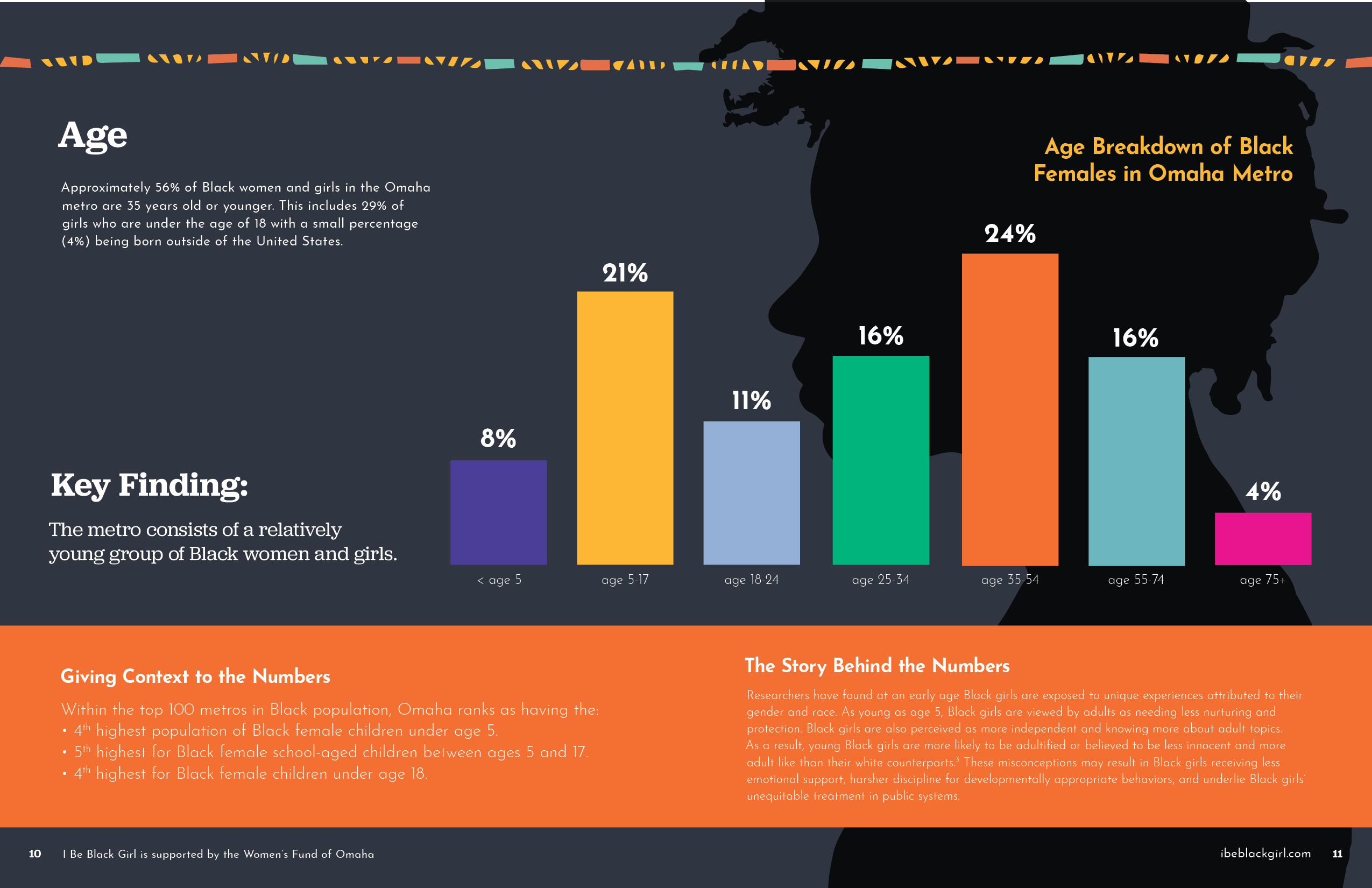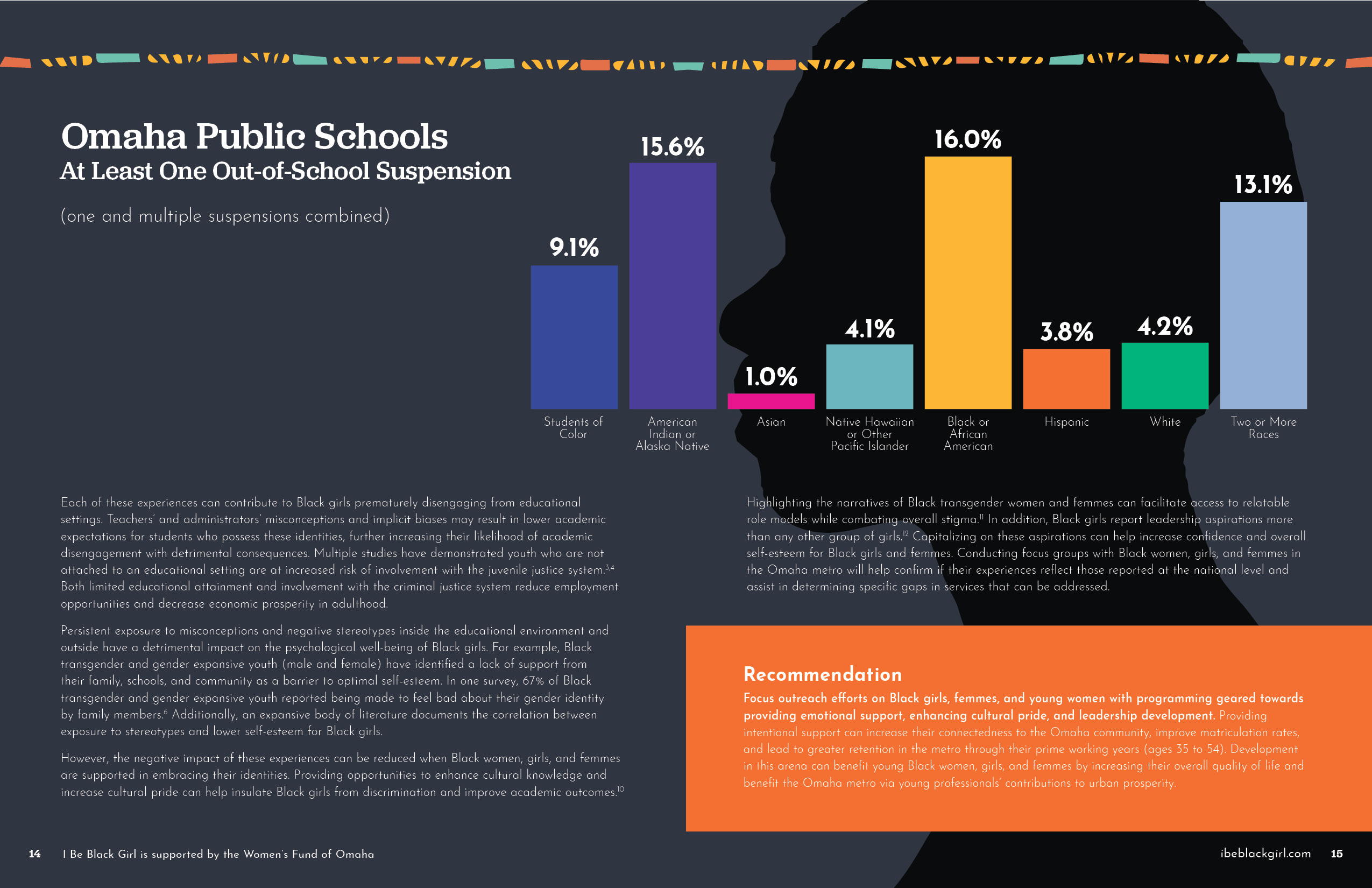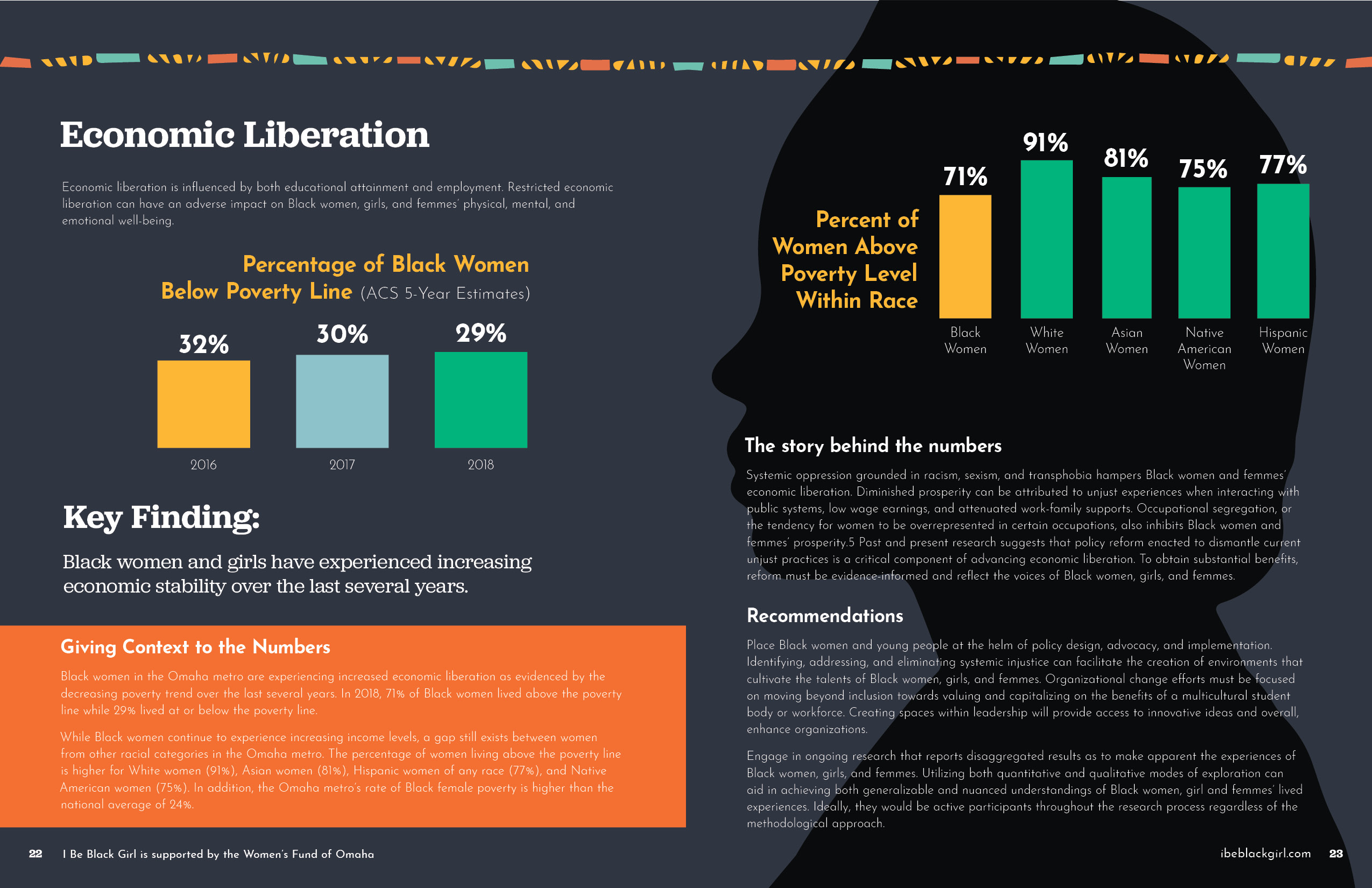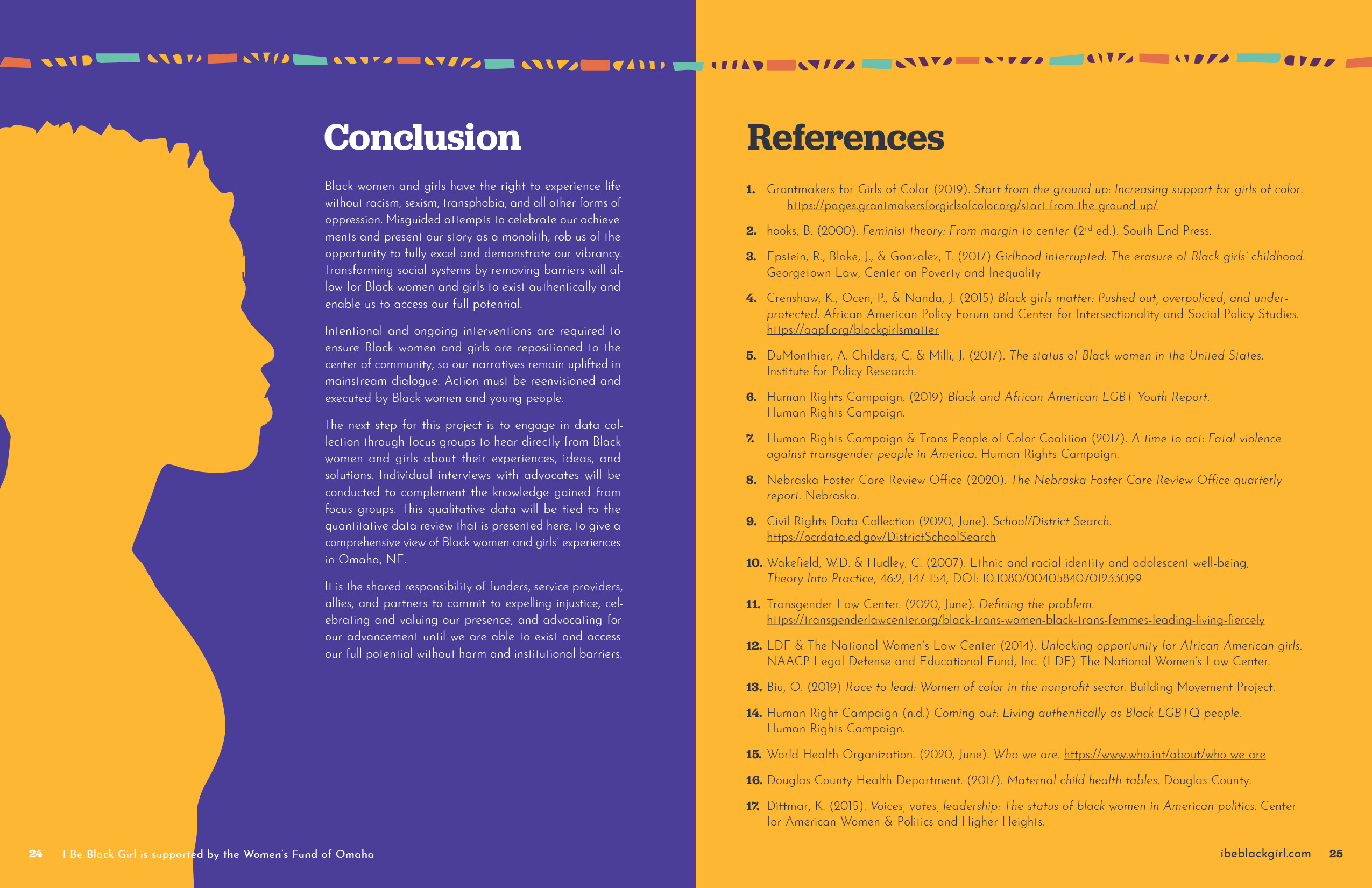 more projects you might enjoy
more projects you might enjoy